Chris Wickenden's Story
A Personal Story from Chris Wickenden
Chris Wickenden, the director of Haven Funeral Services sometimes stands in as our organist for evening services. But he has taken a year out to serve with The Leprosy Mission in Bangladesh. He felt a call to be sent somewhere that would be an enormous cultural challenge for him, but the right thing to do to respond to Christ's call to bring healing.
In his case doing the work of the Kingdom means sharing his accountancy skills. A reminder of the wide variety of gifts God can use to bring healing & hope!
Chris mentions a visit he made to the North West of Bangladesh where he met Kalpona and her children. Kalpona and her husband had leprosy. They were made to live outside the village because the villagers were afraid of the leprosy. Again because of the stigma of leprosy her husband's family with whom they were living as part of the extended family no longer wanted them to stay with them.
More recently, Kalpona's husband has died. She was left on her own to provide for herself and her three children. TLM (The Leprosy Mission) treated her leprosy and gradually integrated her into a women's support group. TLM operates loan schemes and Kalpona was able to buy a sewing machine which she uses to make simple bags.
A TLM counsellor went to speak to her in-laws and over time persuaded them that leprosy was curable and that Kalpona and the children needed their support. They duly adopted Kalpona and her children back into the family. They now help support her financially. Because there was not sufficient demand for her bags in the immediate local area a TLM staff member collects her bags from her and takes them to a nearby market to be sold, remitting the proceeds to her. The villagers no longer "walk by on the other side". At her request the Leprosy counsellor prays with her when he goes to visit each week. Kalpona now has a future.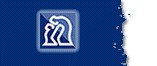 Click her for more about The Leprosy Mission